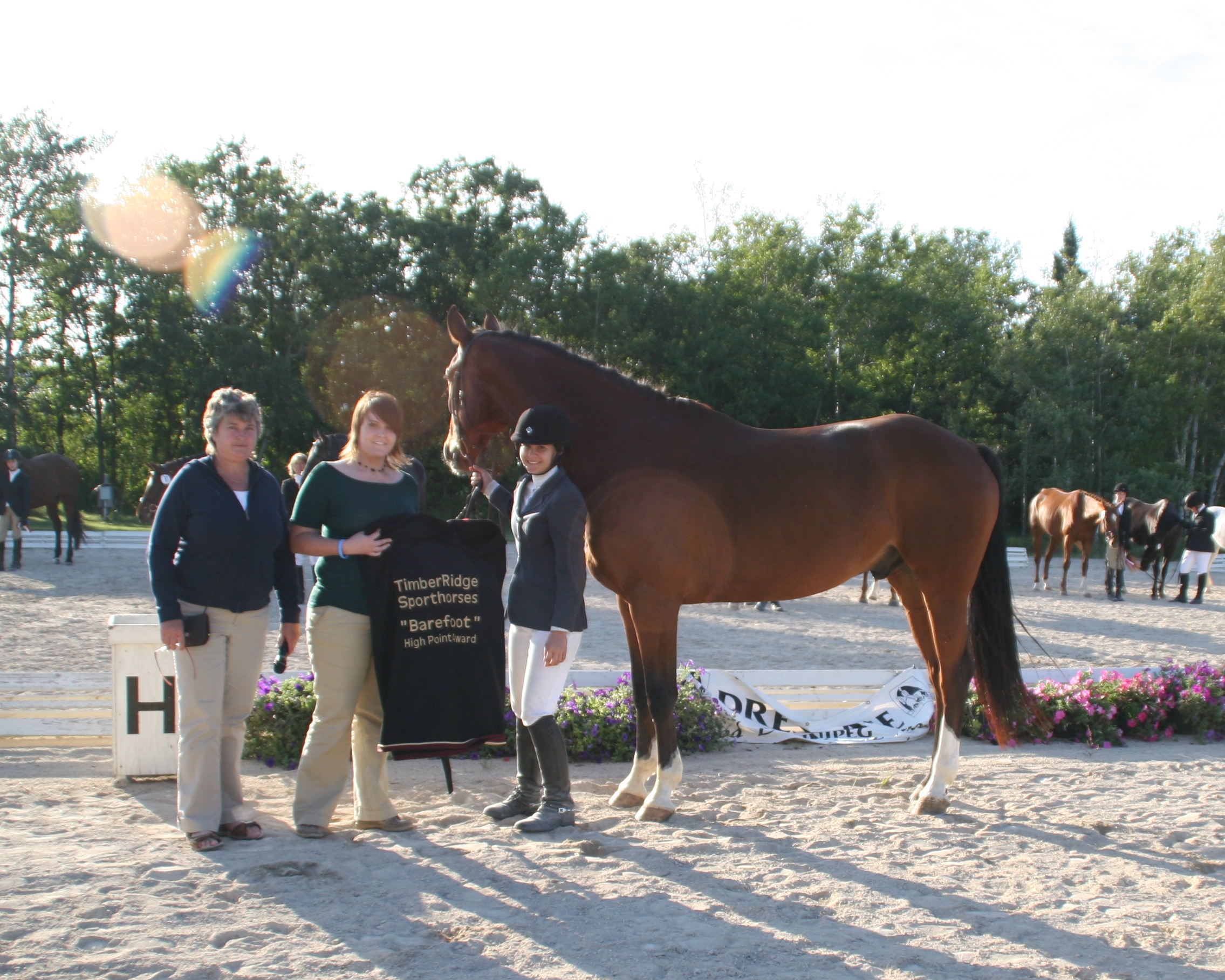 Trish Neilson & Morgan Osbaldeston present the award to Cassandra Sinnock and Lanark
20 Sept 2009 (Stratton, ON): After a beautiful show of horses at the Manitoba Dressage Championships held at Birds Hill Provincial Park, Trish Neilson and Morgan Osbaldeston of TimberRidge Sporthorses in Stratton, ON were happy to award the TimberRidge Barefoot High Point Award to Cassandra Sinnock and Lanark. The pair scored an impressive 64% on their test and were rewarded with the embroidered wool dress sheet from TimberRidge.
3 Sept 2009 (Stratton, ON): TimberRidge will be sponsoring a Barefoot Award to the highest scoring barefoot horse at Dressage Winnipeg's Manitoba Provincial Championship Competition September 19th & 20th, 2009. The winner will receive a beautiful embroidered wool dress sheet. Entries for the competition are due September 4th, so get your entries in! Entry forms available from
Dressage Winnipeg
.
TimberRidge Sporthorses utilizes the barefoot trim on our broodmares and young horses. We want your new prospect to be just as sound in hoof as it is in mind, because as the saying goes -- no hoof, no horse! The barefoot trim provides a solid foundation for your horse's weight, promotes healthy hooves, and provides a balanced starting point should you decide to add hoof protection at a later time.